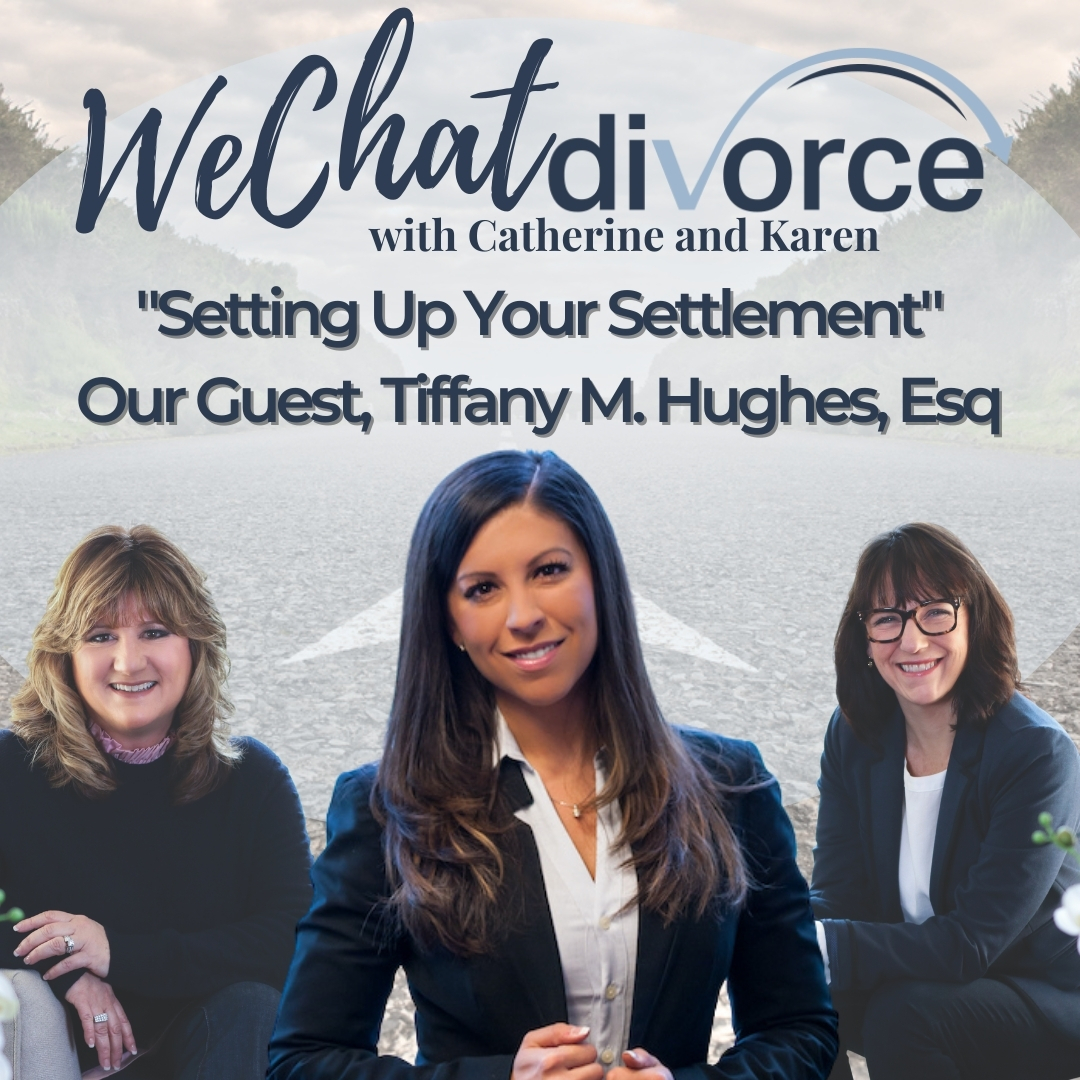 In this episode, we are welcoming Attorney Tiffany Hughes, founding partner of the Law Office of Tiffany M. Hughes, to the We Chat Divorce Podcast.
As of one of Chicago's elite law firms, The Law Office of Tiffany M. Hughes concentrates solely in the area of family and matrimonial law, whereby they represent individuals in all aspects of family and matrimonial law proceedings, including litigation, mediation, allocation of parental responsibility (formerly known as custody), parentage, divorce, orders of protection and other family-related matters.
Their mission is to deliver the most practical, experienced, and effective legal representation to their clients. In order to achieve that goal, our Attorney Hughes and her firm combine an unparalleled level of service along with legal skill and judgment designed to help their clients successfully manage all family law matters.
Today, we're going to be talking about setting up your settlement!
Let's Chat . . .
What is the difference between family law and matrimonial law?
Where does someone start with setting up for settlement?
How does someone frame their case for settlement?
And don't miss the valuable tips on how to save time, money, and stress less during your divorce... Listen in!
Resources:
If you have questions for us or a topic you'd like us to cover, contact us at hello@mydivorcesolution.com or visit MyDivorceSolution.com