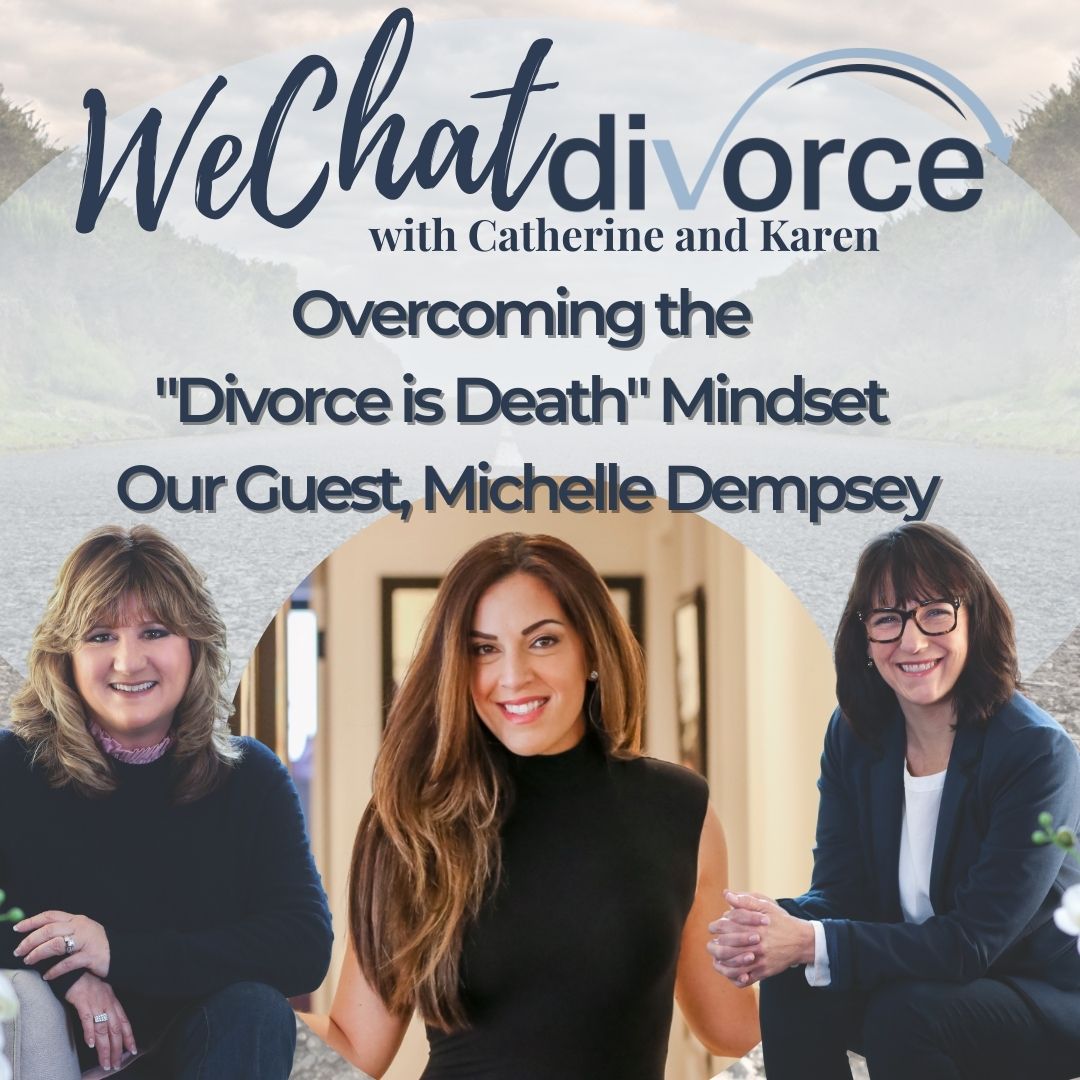 In this month's episode, we are welcoming Michelle Dempsey to the We Chat Divorce Podcast to talk about Overcoming the "Divorce is Death" Mindset.   
Michelle Dempsey is a Certified Divorce Specialist, writer, mom, coach, and speaker. Michelle fully believes in the empowerment of having someone by your side to help you through the uncomfortable process of divorce. Her work has been featured in publications including Forbes, Scary Mommy, Parents, Daily Business Review, HuffPost, Elite Daily, and more. She is also the host of the Moms Moving On podcast. Michelle works with women at all stages of divorce. 
Listen in as Catherine, Karen, and Michelle get together to chat about – 
Getting over the divorce stigma – "Did you even try to work it out?", "I'm so sorry about your divorce!", "You couldn't wait until your children were older?" … Sound familiar?
Playing victim and the effects of divorce on your children
The grieving stages of divorce
And a few laughs along the way!
Catherine always says "Divorce is only a part of your story. It is not your entire story." Remember, it's just a chapter, just a little piece of it. 
Whether you are just thinking about divorce, taking your first steps in the divorce process, or moving beyond divorce, this episode has something for you!
Get in touch with Michelle - info@momsmovingon.com 
Instagram: @themichelledempsey
Become a Member: https://momsmovingon.com/become-a-member/
If you have questions for us or a topic you'd like us to cover, contact us at hello@mydivorcesolution.com or visit MyDivorceSolution.com