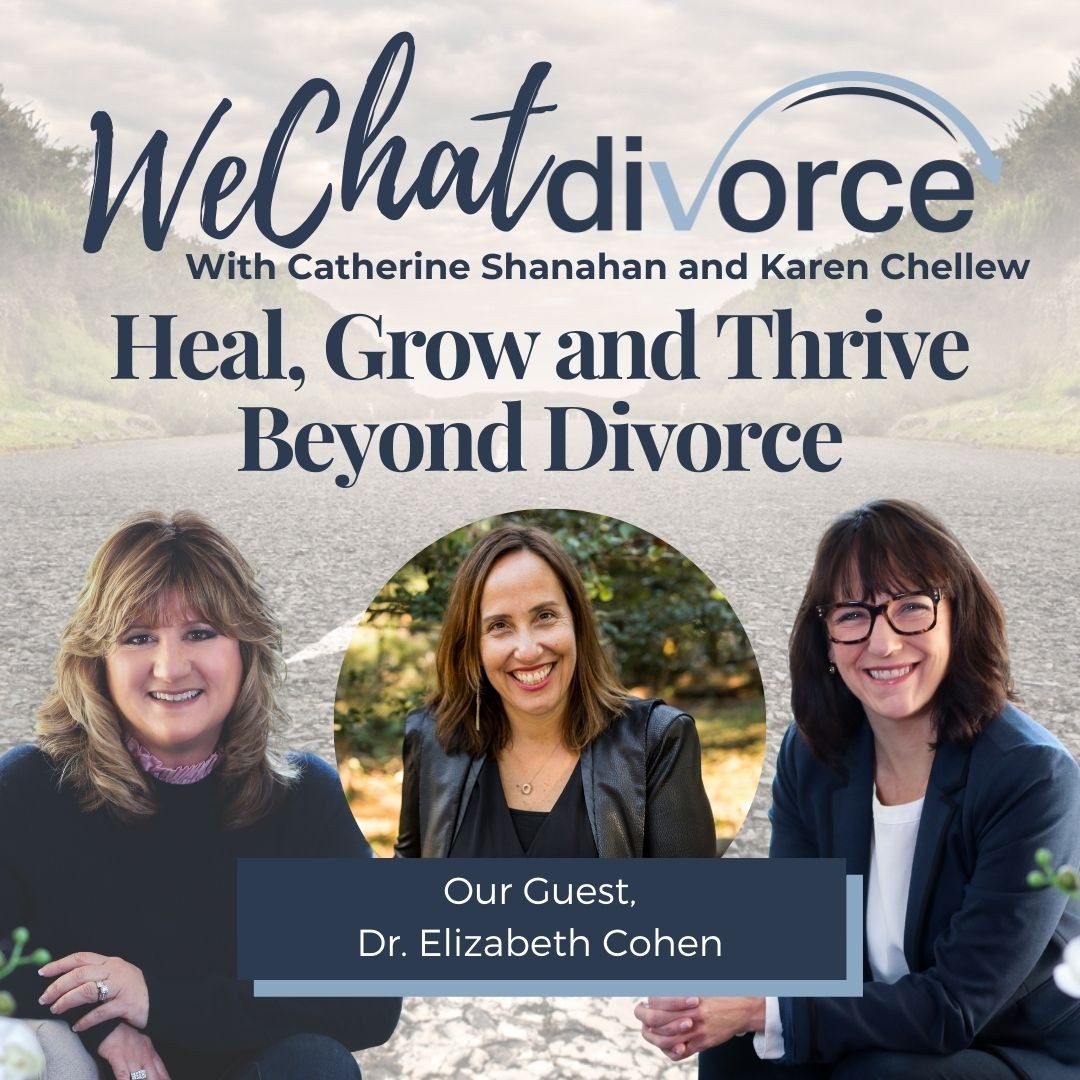 On this episode of We Chat Divorce we welcomed Dr. Elizabeth Cohen, Ph.D. a/k/a The Divorce Doctor. Dr. Cohen is the CEO and founder of the online divorce course and membership called Afterglow: The Light at the Other Side of Divorce.  Her online course teaches women how to heal, grow and thrive after divorce no matter how difficult the process has been. She offers a monthly membership program to provide 1:1 coaching, expert support from divorce professionals and an engaged community of like-minded people.
Dr. Cohen received her PhD in clinical psychology from Boston University. She was the recipient of the prestigious American Psychological Foundation Research Award for her research on the emotional effects of 9/11. She has been featured on the Tamron Hall Show, the Wall Street Journal, NBC News, Women's Health, Huff Post, Thrive Global, Daily Beast and Good Housekeeping. Dr. Cohen is a weekly contributor to Psychology Today with her "Divorce Course" column. Dr. Cohen hosts the Divorce Doctor podcast where she interviews people about their divorce experiences. Dr. Cohen's book based on her Afterglow program entitled, - Light on the Other Side of Divorce: Discovering the New You  was published on April 20, 2021!  Congratulations Dr. Cohen!
Hosts, Karen, and Catherine sit down with Dr. Cohen to discuss how to Heal, Grow and Thrive Beyond Divorce.
Learn More >> https://drelizabethcohen.com/afterglow/
Purchase Dr. Cohen's new book! - Light on the Other Side of Divorce: Discovering the New You
Find The Divorce Doctor – Elizabeth Cohen, Ph.D. on Facebook >>
Follow Dr. Cohen on Instagram >> @thedivorcedoctor