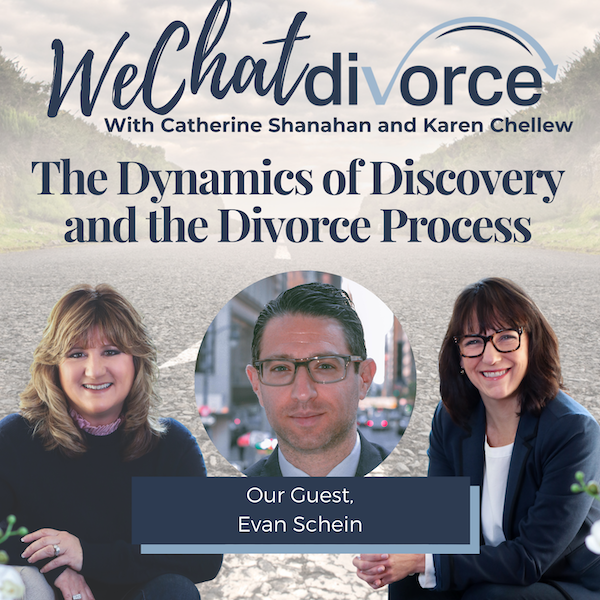 In this episode of We Chat Divorce, we're joined by Evan Schein to discuss the topic: The Dynamics of Discovery and the Divorce Process. Here's an overview of Evans's experience:
Evan Schein is a New York City-based divorce and family law attorney, partner and the Head of Litigation at Berkman Bottger Newman & Schein LLP. During his career, Evan has litigated high-conflict custody cases and complex financial matters. Evan leads the firm's litigation practice. He has helped clients find post-divorce happiness and build successful financial lives, advocated to protect children and fought for the rights of victims of domestic violence.
Evan is the host of the Schein On Podcast where he gives an inside and unfiltered look into the world of marriage, money, divorce and more.
Evan has taught several Continuing Legal Education seminars for various organizations and bar associations in New York and nationally and has been cited in publications for his work on prominent New York family law cases.
Hosts, Karen, and Catherine sit down with Evan Schein to discuss The Dynamics of Discovery and the Divorce Process.
Learn More >>https://scheinondivorce.com/
Connect with Evan on LinkedIn >> @Evan Schein