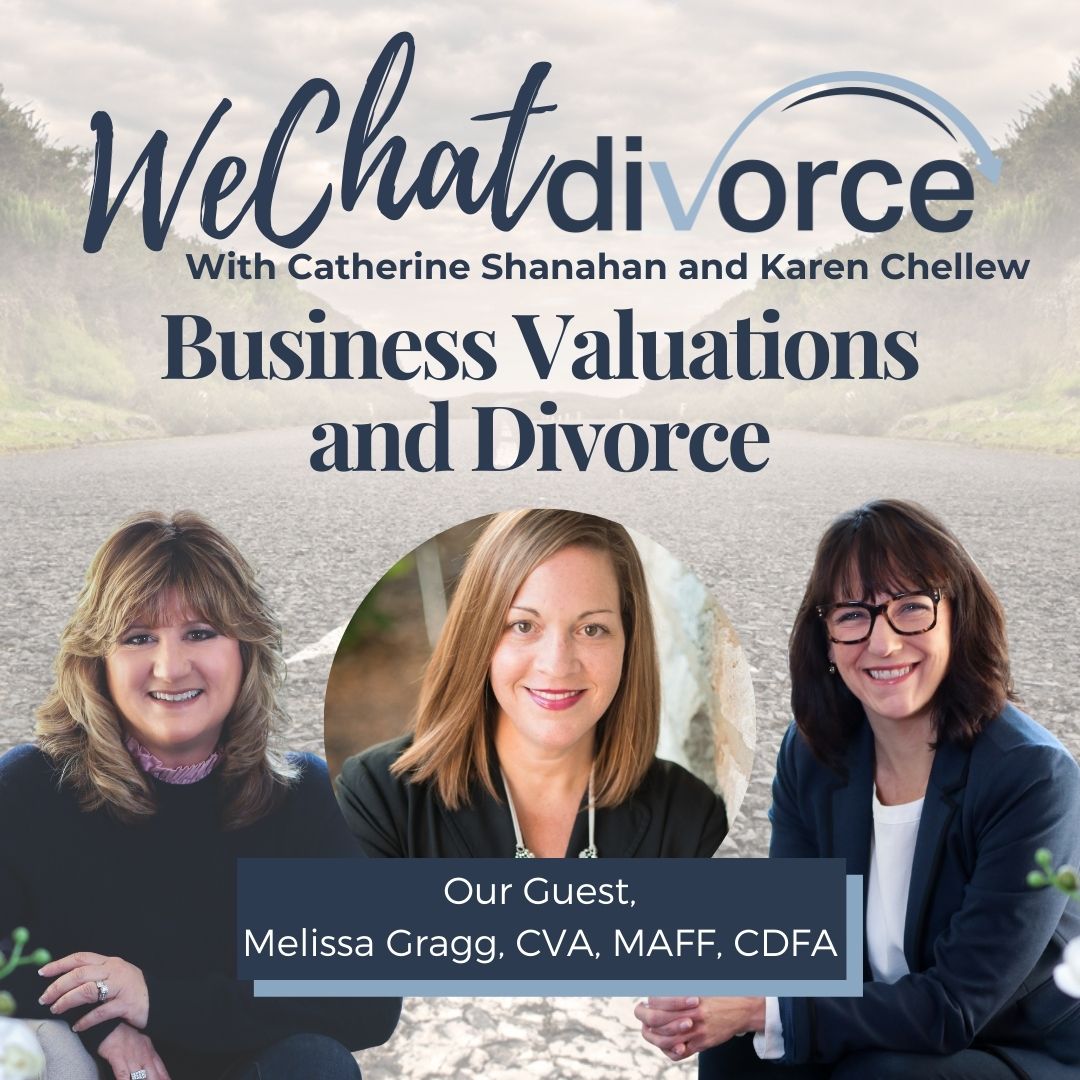 On this episode of We Chat Divorce we welcomed Melissa A. Gragg, CVA, CFE, MAFF, CDFA, and owner of Bridge Valuation Partners. Melissa provides litigation support services and expert witness testimony for marital dissolution, owner disputes, commercial litigation, business interruption claims, personal damage calculations, lost profits, and personal injury. She also conducts business valuations for purposes of estate planning as well as mergers and acquisitions. 
Hosts, Karen, and Catherine sit down with Melissa to discuss Business Valuations and Divorce.
Let's get into it!
Approaching the valuation process and understanding the reasons why.  

The difference between getting a certified valuation and a non-certified valuation.

The space of divorce, the space of mediation, the space of collaborative divorce, and how valuation theory fits within that.